Expert Music Career Coaching and So Much More
Creative Guitar Lounge recently teamed up with Tom Hess of the Tom Hess Music Corporation.  I came across Tom Hess while looking around the net to find things that would be valuable to fellow guitarists. Things like correspondence guitar lessons, guitar teacher coaching and expert music career coaching.  When I read what Tom can do I knew I wanted to spread the word!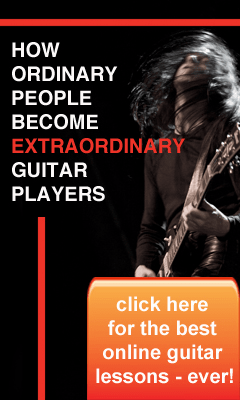 Hess provides a number of services to musicians. He provides online guitar lessons and has a impressive track record of transforming ordinary people in to extraordinary musicians. That's probably why he's a very sought after guitar teacher, teacher …. That's sounds funny … I mean he teaches, trains and mentors guitar teachers.
The other aspect to the Tom Hess Corp is Music Career Coaching. All very well being the best guitarist on the planet but if you don't know how to turn that into an actual career you won't go far. Tom's expert music career coaching helps you to build a serious career and live the dream.
Guitar Teacher Coaching Too
So I think that's a pretty impressive package of resources and services for any guitarist who is serious about their passion. Tom's site is packed with articles, tools, resources and feedback from his many students across the world. Whether you want to become a better player, a more successful teacher or to boost your musical career ambitions, I'm sure you'll find Tom Hess worth Checking out.
Don't take my word for it though. Jump onto Tom's site and have a look around. Before you do though you need to know that: Tom Hess only teaches rock-based styles – (rock, metal, progressive, neoclassical/shred) pop, indie, classic rock and blues. ) So if you're looking for country, jazz, classical or folk lessons he's not the guy for you.
Check out Tom's Practice Generator HERE